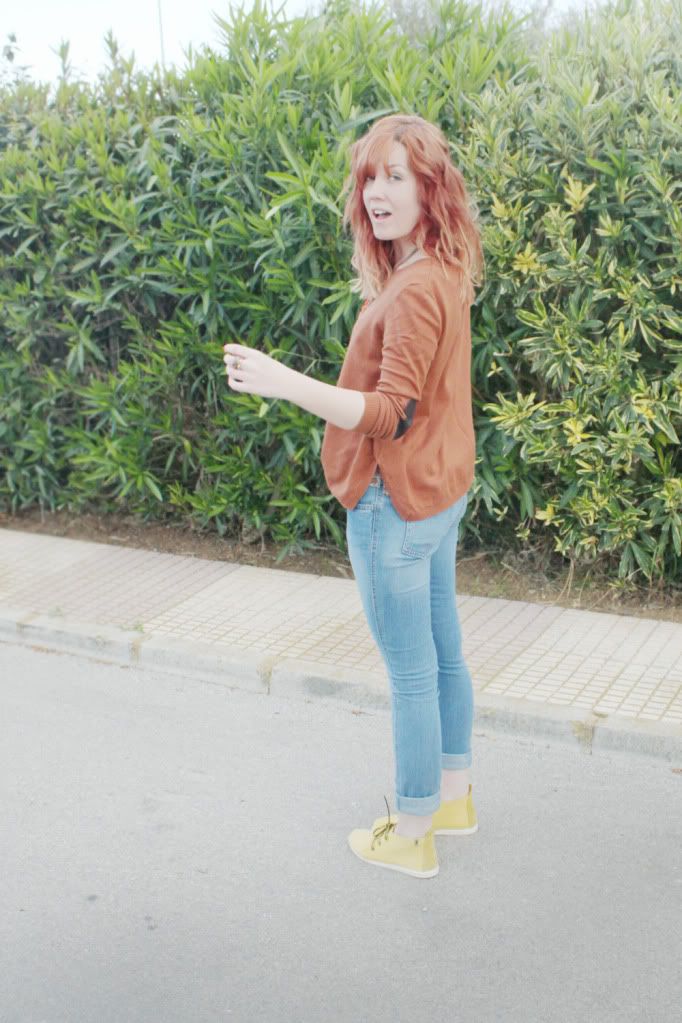 One day its warm and the next cold! The weather cant make its mind up!
I do fancy a little heat, I miss those summer days on the beach or strolling down the pier.
And to enjoy those days Break & Walk sent me these adorable shoes! Such a surprise!
I love them!
¡Un día hace frio, el próximo calor! El tiempo no se decide.
Me apetece que llegue ya el calor, echo de menos esos días calurosos en la playa y tardes paseando por el puerto. Y para disfrutar del verano recibí estos adorables zapatillas de Break & Walk. ¡Son una monería! Toda una sorpresa.
Shoes/Zatillas Break&Walk
Jeans H&M
Jumper/Jersey H&M
Necklace/Collar Stadivarius