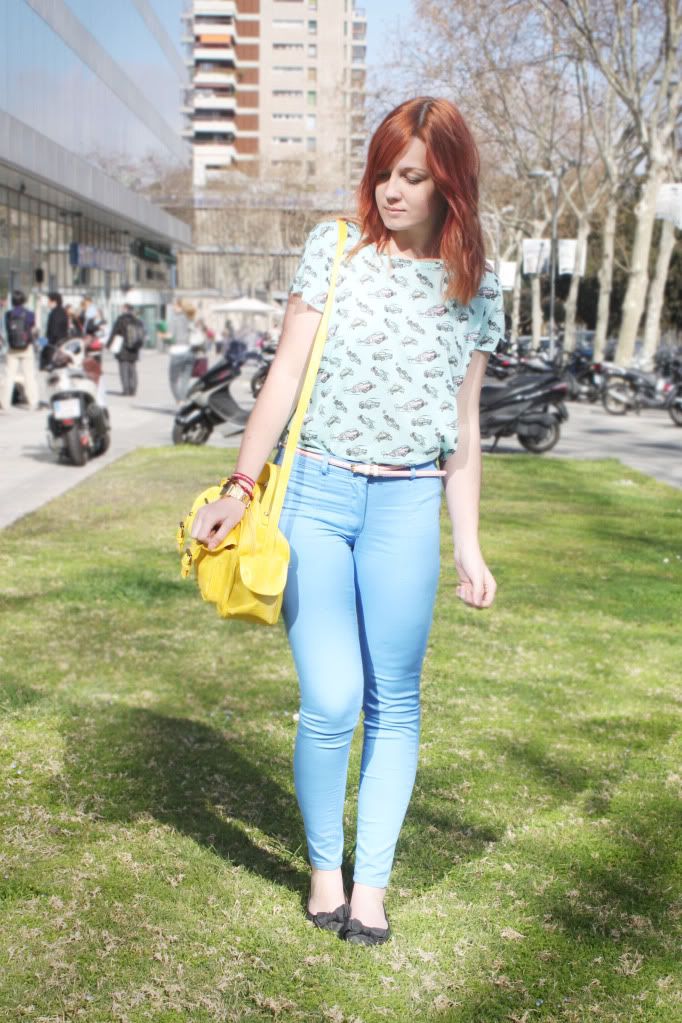 Summer is getting closer and closer and that means that stores are getting in brighter colors. Like I have mentioned not long ago, pastel colors have seem to taken over and I'm extremely pleased about that.
This is my first pastel outfit I wore for a short trip to Barcelona.
The t-shirt I found in Primark is so cute.
Cada vez queda menos y menos para el verano y eso significa que las tiendas se están llenando de colores más alegres. Como ya había mencionado, los colores pasteles parece que están dominado el mercado y yo encantada.
Este es mi primer look con colores pasteles para esta temporada.
La camiseta la encontré en Primark, ¡es una monada!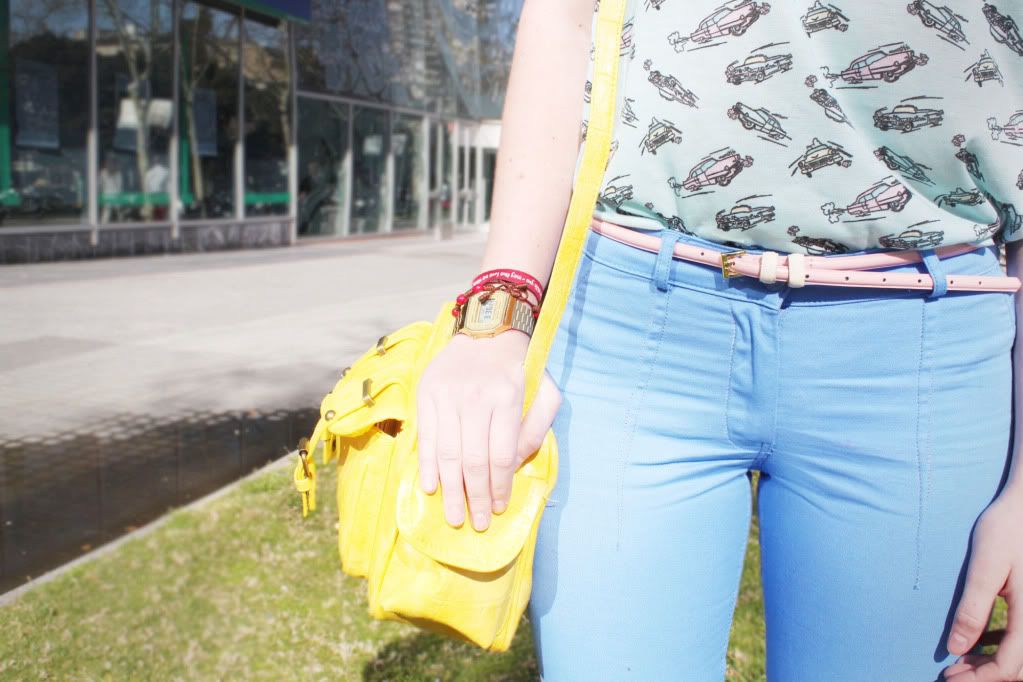 Tshirt /
Camiseta
Primark

Pants /
Pantalones
H&M

Bolso /
Bag
Primark

Cinturon /
Belt
Primark